CEO STORY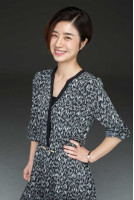 In the spring of 2005, a passionate guy-Helen decided to start her own company -Xiamen Helen Trade Co.,Ltd.

In 2007 Helenbags positioning itself as"Professional Chinese Bags Supplier In Foreign Trade Industry ", without own factory, but will do best in product marketing .
In order to meet the different needs of market, Helen hired professional advisers. But the results turns out, the truly demands of market is huge different from foresee of experts. After that, Helen decided to learn customer's demands by herself. In one hand, she checked the inquires from every customers and made a note in book according different demands.In the other hand, Helen analyzed internet data to offer better service for customers.
There comes new problem with judging customer's demands more accurately, less factory can meet the requirement of high quality or various specifications, and price is extremely high. Helenbags has no competitive advantage, and then Helen realized the importance of having own factory. In 2009 Helen and her husband Started their own factory.
Until today, Helenbags becomes stronger and has establish long-term business relationship with many famous brand. In future, Helenbags want to be No.1 backpack supplier in China.